Has your car got an issue that has been difficult to diagnose and repair?
The issue may be ongoing and you may have taken your car to other places without satisfactory result.
We have specialist diagnostic equipment, wide range of experience (even more than some dealers) and special tools which allow us to usually rectify issues quickly. We also use quality OEM/genuine or quality aftermarket parts to keep the feeling of your car as the manufacturer intended.
Some testimonials from our recent clients
"This shop would be the best of any I have used for my vehicles over 40 years. My diesel jaguar 3 litre, was continually in the dealer shops but very few of the issues were fixed."
Lewis Kaerger December 2016
"Amazing!!! Was having endless problems with Mitsubishi not even locating the problem, within 30 mins the guys had it sorted " Warren Chynoweth October 2016
Wow - super impressed with the service and follow-up from the whole team. A long-standing issue with my DPF on my Mazda was completely resolved - for a fraction of the cost proposed by the dealer... Highly recommended! Gian Sberna December 2016
Scan tools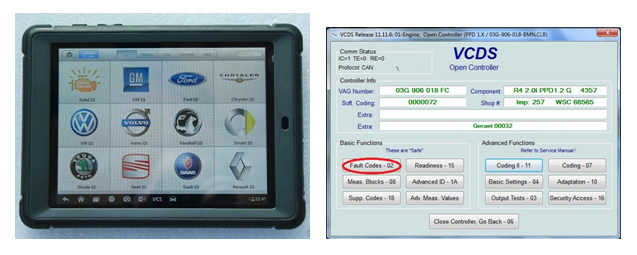 Our computerized scan equipment cover most vehicles sold since mid 90's in Australia.
They allow us to check the car electronic systems thoroughly and indicate where the fault could be located.
They also allow us to reset fault codes and test individual systems/components in your car for proper operation or failure.
Wiring short/open locators/meters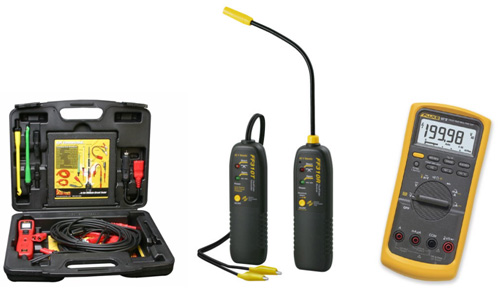 Wiring faults could be one of the most time consuming items to trace and rectify. For example your brake light fuse keeps blowing and you can't see anything wrong apart from the brake lights are not working.
The problem could be that one of the wires was squashed and is hidden under the carpet when the car was manufactured. After a few years the pressure on this wire has caused the insulation to break down and it is shorting to your car chassis causing your fuse to blow. Using manual methods with a meter, tracing wires and pulling apart your car is very time consuming and not always successful.
Having the right wire tracing equipment can cut our faultfinding time up to 95% which means our fee will be a lot less compared some others who are still using old school methods - and you will get your vehicle back quicker.
Battery/ Alternator/Starting System Analyzers
We can analyze your battery and our equipment will tell you if it is likely to be reliable or unreliable to your next service (with a printed report) even if it starts ok today. Knowing this and replacing it now if needed will save you time, money and inconvenience in the near future.
Cooling system pressure/vacuum testers


We have pressure testers to stress test your cooling system and diagnose those small leaks that can cause big problems like overheating that can permanently damage your engine.
We also have Vacuum filling equipment with which we can quickly refill your cooling system without air locks which can cause overheating and can take a while to eliminate using standard manual methods - saving you money.
Air conditioning evacuation, filling and diagnostic equipment.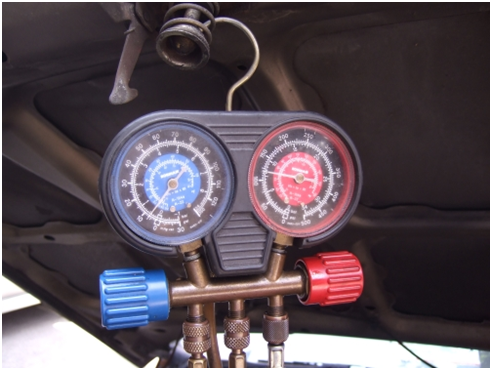 We have all the necessary equipment to evacuate and re gas your vehicle air conditioner.
We also use dyes to visibly show any leaks in your system.
We also have very effective leak stop technology chemicals for when the small leak is inside your car, in the evaporator, as it would very expensive to replace (and may not be economical) as the dash has to disassembled.
We also have equipment to test the output temperature and all the electrical and control units/fans and sensors which may cause your air conditioner to not be cold or which have caused it to stop working all together.
Special Tools
Our mechanics use quality professional hand tools to work on your vehicle from renowned manufacturers like Snapon, Kincrome and Bahco. Using top shelf quality tools makes the job easier & quicker and reduces the chance of damage of your car fastening systems (bolts, screws, nuts etc) when they require to be removed/refitted to replace a faulty component.
We also have a wide range of special tools (100's). These are used for your Australian/Asian vehicle and most commonly used special tools for BMW, Mercedes, VW/ Audi and other European vehicles so we can complete the required work quickly and efficiently.
Vehicle online database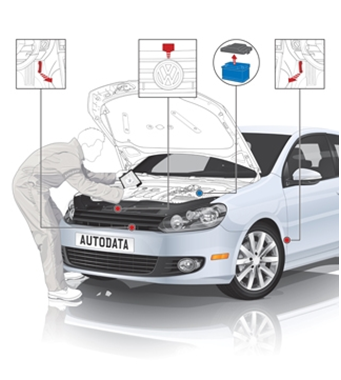 Although we have a wealth of experience, there are times where we will need additional information to complete the work quickly and efficiently.
We subscribe to one of the world's largest online database and personal technical support service, which covers all vehicles sold in Australia with manufacturer supplied information.
This helps us by providing detailed information about your vehicles specific service requirements, diagrams and procedures, and common issues and solutions.
Internet
We are also experienced in finding a solution on the internet quickly, as this provides a wealth of information for some less common problems.
In rare occasions when the fault is not apparent (items have to be dismantled/thoroughly - tested, eg: electrical/sensor/ internal engine/transmission faults) to find out the extent of the problem, we will ask you to authorize a diagnostic which we have estimated based on our testing, observation and experience, with a limit of how much you are willing to pay for parts and labour before you are notified.
When we have rectified the problem under or within your budget and rectified the issue or reach your limit we will always contact you.