Sometimes apart from the normal service you will require additional repairs which are unscheduled. This however does depend how well your vehicle has been serviced in the past, the model of your vehicle, kilometers travelled, the age of the vehicle, driving styles and other factors. Sometimes the vehicle can break down and leave you stranded.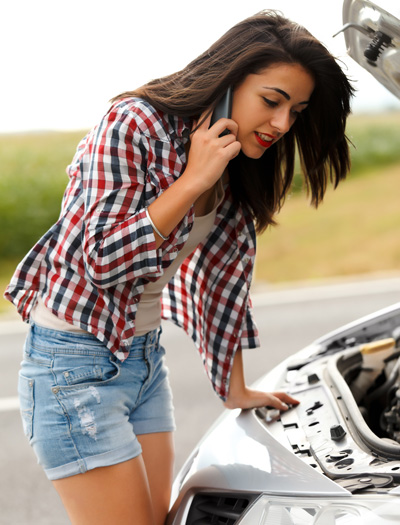 Here at Master Automobiles we have you covered.
We can repair majority of faults quickly and efficiently. We assign priority to clients who had their vehicle broken down and need it repaired urgently.
Over the years we have gained a great deal of knowledge on the correct and most efficient way to service these vehicles and which components can cause problems.
If your vehicle is broken down and can't be driven.
If you are stranded you can call us and we can organise towing to your workshop usually within 1 hour – in the Melbourne Metro area or if you are with RACV they provide free towing up to 20 km so there would be no additional cost to you.
If you need this just call us or if it is after hours please get the car towed to our private car park and leave your keys in our secure key drop-off slot in our front door and either call and leave a message or leave a note with your contact details with your keys and we will contact you as soon as we are open.